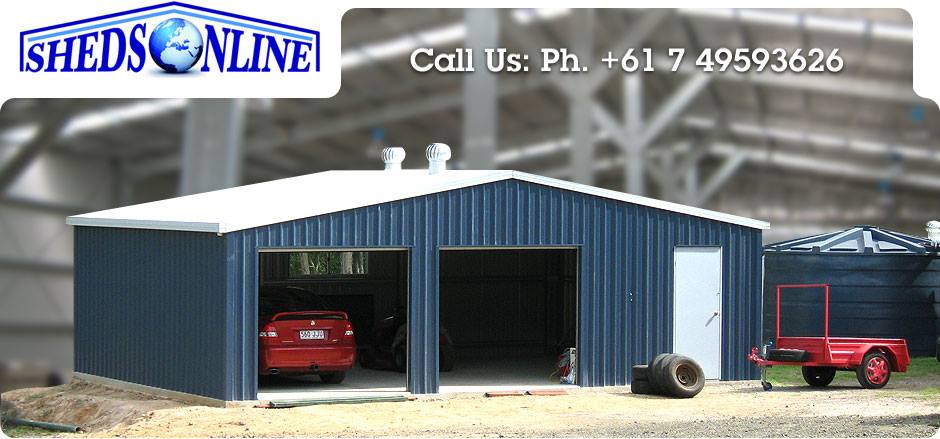 Dear customer,
Here is some information you may not have known in regards to purchasing a custom designed shed kit from Sheds Online.
Sheds Online is not a franchise.
Our knowledge is based from a select group of industry professionals and their experiences in the Australian market.
Our sheds are designed and made in Australia, for Australian conditions.
Our custom designed sheds comply with strict council and cyclonic regulations due to the heavier design of our frames, brackets and bracing, which consist of more bolts and with our frame hold downs embedded into the concrete.
Our sheds are custom made to order in any array of colours and trims, with our sizes ranging from garden sheds, to rural and industrial.
Sheds Online exclusively use Australian made products from nationally recognised companies, which ensures quality control of finished products and back-up.
We have brought on board all the industry renowned professionals who we know can provide the best for our network.
We also supply poly water tanks so all your large purchases can be made at ease directly with Sheds Online from the comfort of your own home.
A construction manual is available on request for the keen home handy DIYer for the option to build yourself or we can refer you to a contractor in your area.
With a guarantee on Australian made steel, no cheap gimmicks to distract you, real people who are there to help you all the way, why not call or send us a request for a no obligation free quote.
Kind regards
Sheds Online Head Office